Why It's Important That the Client's Agenda ALWAYS Come First in Recovery Coaching
by Michael Walsh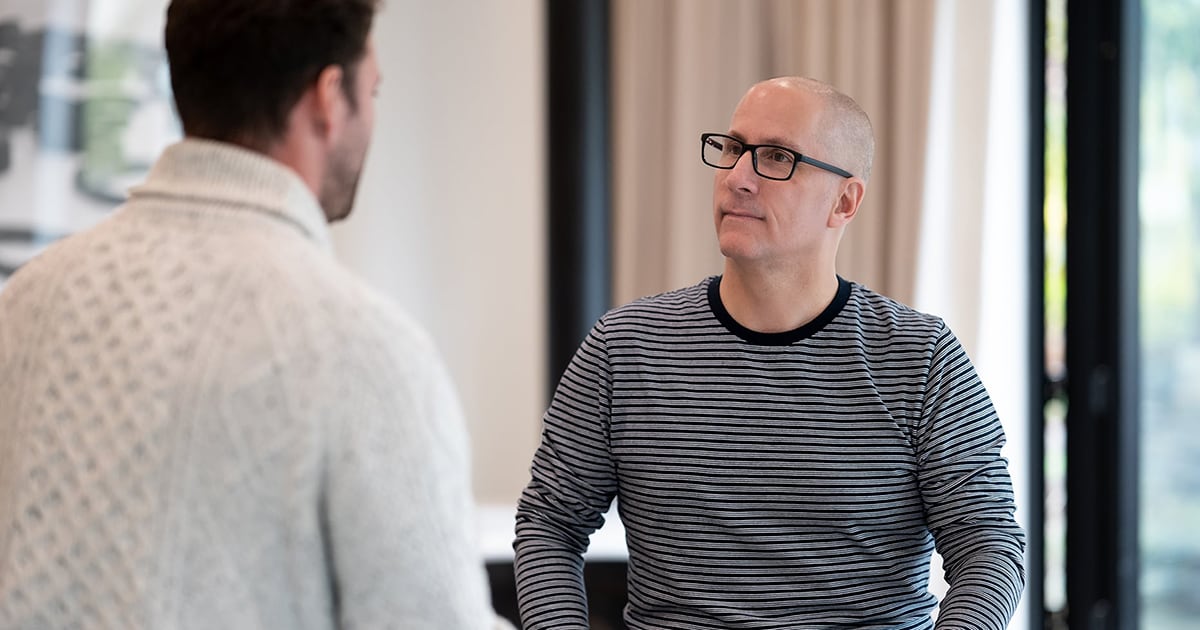 Have you ever sat across from a coach, therapist, or other allied professional, and felt like you were taking direction from an authority figure or expert? [Updated March 2023]
If so, you're not alone. Maybe it made you feel like you were a bystander in the treatment or support you were there to get rather than an active participant.
Across industries, professionals are starting to see the importance of repositioning their perspectives. Particularly in regard to substance misuse, it's imperative that the client dictates the process toward the goals they hope to achieve – not the coach.
Reputable coaching federations that certify and set standards for the coaching industry, such as the International Coaching Federation (ICF), not only suggest this but require it. One of their guiding principles is that coaches should not give their clients advice. When they do, the client loses an opportunity to feel a sense of ownership over the solution they are trying to achieve.
Professionals have to be conscientious of the opinions they bring into the client relationship. Issues of implicit or unconscious bias in coaching can negatively impact the outcomes.
While recovery coaches may have good intentions, if they're not letting the client lead the way, they're harming both the client and the relationship they're attempting to build.
When clients are given the space to uncover their intrinsic motivations to bring about meaningful change in their lives, they're more likely to experience positive outcomes. And feel empowered as they do it.
Unconscious Bias in Coaching
People in the helping professions typically pursue this type of work because they have a genuine interest in improving people's lives.
Many of us have navigated our own challenges with the issue we're trying to help our clients overcome. Others have watched a loved one suffer.
But good intentions aren't enough. Professionals in both mental health and addiction recovery have to be vigilant in seeking out what may be hiding in their blind spots so they don't infringe upon the client's process.
Part of effective recovery coaching is doing the work to make sure you're not seeing your client's goals and choices through the lens of your own experiences.
Taking feedback from colleagues in accountability groups is one excellent way to do so. This helps ensure we leave our biases at the door and don't project our own opinions or beliefs on clients.
Outdated models of care position professionals as the experts because they've been educated, trained, and certified or licensed. It implies that they know what's best for the people they work with which can cause a power dynamic that most certainly does not serve the client.
Effective coaches come to the work free of biases, judgments and opinions. That is how we can build an individualized treatment plan based on the wishes and preferences of the client.
Intrinsic Motivation Versus Extrinsic Motivation
There are so many different reasons why people choose to make big changes in their lives.
Regarding substance misuse, it may be that your drinking or drug use caused legal, professional, or inter-relational consequences that have created a desire to change your relationship with alcohol or drugs. Or maybe you're just feeling like there has to be more to life this and are ready to find out what it might be.
There are also different ways of defining what it means to be in recovery.
What it looks like to reorient your relationship with substances isn't the same for everyone.
Some schools of thought, for instance, advocate total abstinence and a set pathway to follow in order to reach the outcome you desire.
That type of model uses extrinsic motivation. Someone, or something, outside of you determines what success looks like and prescribes the path to get there. The motivators then are rewards from others for your adherence to their standards. Or avoiding punishment or rejection if standards aren't met. This does work for some people. But much of the addiction recovery space is veering away from this model.
Achieving difficult goals and making a meaningful change is better served by intrinsic motivation. Rather than trying to achieve external rewards and avoid punishment, intrinsic motivation is about internal rewards. When you overcome an obstacle that's been holding you back it can create a deep sense of self-confidence and mastery that fortifies your commitment to achieving your goal.
In my work, I believe wholeheartedly that my role is to help my clients uncover their inner wisdom. It's in feeling you have some autonomy, and a sense of intrinsic purpose for setting off on this journey, that you establish a foundation for your path ahead.
Recovery Coaching Should Empower The Client
My education and training as a recovery coach emphasized the principle that it's not my job to chart your course.
It's my job to help you chart the course that you want to travel and support you along the way. Clients who are empowered to uncover their own insights and determine their desired outcomes, develop a sense of ownership of the work they're doing.
The Canadian Addiction Counsellors Certification Federation is the professional body that wrote and oversees the ethics and set of standards that I adhere to. They state that recovery coaches who are members of the federation must, "uphold each person's right to self-determination."
Self-determination is essentially an individual's belief that they have control of their destiny. Imposing my own opinions of what recovery should look like for my clients would be in direct opposition to this principle.
When a new client comes to me, we begin with motivational interviewing. This is a highly collaborative process where you talk, and I listen. The purpose isn't for me to tell you what your goals should be and how best to attain them. It's a time for us to dig into what brought you here, what you would like to see happen in your life, and the ways to get there that you think will work best for you.
Sometimes clients come to me for help cutting back on their alcohol intake. That's a perfectly acceptable goal. If I were to tell them I think they should try to quit altogether instead, it would be inappropriate, ineffective, and damaging to the supportive, professional relationship I aim to build with each of my clients.
In instances where clients ask me what I think they should do, I don't give advice. I might share what I've seen other folks choose to do and the outcomes of those decisions. But I'm more interested in helping them ignite their own curiosity and follow where their intuition leads them. To do that I ask questions for them to explore. Questions like:
What options do you see that you have?
How do those different options feel to you?
What do you think will be more helpful in moving toward the goals you've set?
What's the potential outcome of going this way or that?
If you're looking for recovery coaching support, know that my work will always centre you as the expert in your own life, not me. My goal is to accompany you on your journey and offer support in the ways that will best suit your unique goals, hopes, and challenges. Working together we uncover the deeper purpose and intrinsic motivations for the changes you're trying to make.
Get Help Creating Your Personal Roadmap
It can be really scary to arrive at the realization that you have a drinking problem, no matter how big or small.
But it's a lot less scary when you have an experienced guide to help you sort things out.
I'm an accredited Addiction Recovery Coach offering worldwide virtual support, and in-person support across Canada. If you're interested in exploring 1:1 recovery coaching to help you cut back your drinking or stop drinking entirely, I'm happy to answer your questions.
I offer a no-charge consult call to anyone who has questions about their own substance use, or the substance use of a family member. These calls are completely confidential with no pressure to make a decision before you feel entirely ready.
I'd also like to invite you to read more about my personal story here.
Michael Walsh
Phone or Text: 250.896.8494
Email: Coach@MichaelWalsh.com
Chat: Start a WhatsApp chat